Press Release
August 9, 2006
Portales ranked 15 th in Quality-of-life
Top places to live in America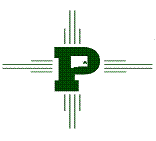 If you're looking for a small town with a great quality of life, Portales , New Mexico is the place to be. According to a study conducted by Bizjournals.com, of 577 micropolitan areas, Portales ranked 15 th in the nation and ninth in the western United States in overall quality of life. The goal of the study was to identify America 's most attractive micropolitan areas and points were given to small, well-rounded communities where the economy is strong, traffic is light, the cost of living is moderate, adults are well-educated, and access to big-city attractions is reasonably close. The ranking indicates that Portales, New Mexico is a great place to live and work.
The study identified 12 categories including population growth, per capita income, small business growth, professional jobs, commuting, cost of living, and advanced degrees. Cities were given points for positive results and negative scores if they were below the national averages. These scores were then totaled to determine its overall rank on the list of micropolitan areas.
Portales, the smallest city in the top 25, received a quality of life score of 8.96, the 15 th highest score in the nation. According Scott Thomas, the author of the study, the income per capita, short commuting times, exceptionally low taxes, and substantial percentage of adults with a graduate degree are huge factors in why Portales is one of the top places to live in America . The only obstacle to overcome to be in the top 10 listing is our access to a large metropolitan area. Los Alamos was the only other New Mexico city to be recognized in the top 20.
Portales Mayor, Orlando Ortega, Jr. says that " It is exciting and very deserving to have Portales ranked 15th in quality of life among the micropolitan category. The community as a whole is very focused and has been working diligently for some years now to provide the best quality of life possible, offer opportunity and the American dream to all who choose to live in Portales."
Source: Terra Foster, Public Relations Coordinator tfoster@portalesnm.org