Better price, service, amenities, comfort and space compared to a hotel room—that's Corporate Housing from Combs' Properties.Everyone's living situation is a little different, and Combs' Properties not only understands that, but has actually changed the way short term leasing and living arrangements are made to
give their clients more flexibility with their stay
.
» Click here for Corporate Housing in Portales.
» Click her for Corporate Housing in Clovis.
Combs' Properties has
luxurious two-bedroom apartments
that were engineered and built to make the temporary stay feel permanent. How? All of the Combs' Corporate Housing apartments are
fully furnished
—appointed with beautiful home decorations, furniture, accessories, bedding and more.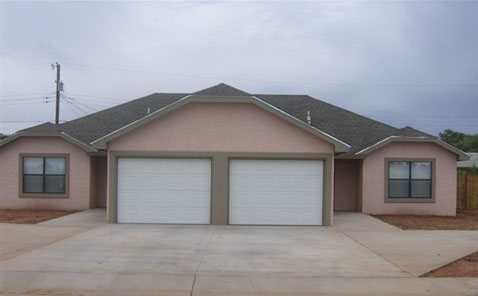 The corporate housing from Combs' has
all of the appliances and extras
you need for your short stay as well, so you don't have to worry about buying new or hauling from your previous location, including: washer, dryer, microwave, linens, dishes, cutlery, TV and DVD. And since hotels don't charge for utilities, Internet, cable and phone service, Combs' doesn't either.
AVERAGE COSTS *

HOTEL

CORPORATE HOUSING

Rental Rate – 1 bedroom

$2.250.00 ($75 x 30)

$1,600.00 – avg. rate

Hotel Tax – 13% local

$290.00

no charge

Meals (eating out vs. cooking)

$1,200 ($40 x 30)

$360 – full kitchen

Laundry

$300.00

no charge

Local Calls

$105.00 ($0.75 @ 5 per day

no charge

Long Distance Calls (1hr)

$105.00 (avg. – $1.75per min)

Free**

$4,252.50

$1,960.00

A SAVINGS OF $2,292.50

*Information is based on a one bedroom hotel room. Our units are 2 bedroom 2 baths.

 

**Free minutes are based on what the long distance plan will allow.
With
easy access
to Eastern New Mexico University, Cannon Air Force Base, shopping, parks, recreation, dinning and hospitals, no matter the reason for which you are in town for just a short while, you can get
where you need to go without a hassle
.
For more information about Combs' Corporate Housing please contact:
Combs Properties 512 W. Commercial Street Portales, New Mexico 88130 Phone: (575) 356-4436